On the flip side of things…
On occasion, kind and talented journalists and outlets I admire have written about me, and/or what I do/have done.
I'm beyond proud of each and every instance. A few fun snippets here:
Nashville Scene: Best of Nashville 2012
Each year, the Nashville Scene staff and Nashville voters pick the best stuff that exists/happened in our city over the past year. In 2011, I started a hyperlocal blog called East Nashville, With Love, focused on people and businesses in my neighborhood. I couldn't have been more honored that the Scene chose my blog for a Best of Nashville writer's pick for the 2012 issue. Sadly, the full issue doesn't seem to be online anymore, but a snippet is pictured above.
Nashville Scene: The Lust List
I don't think I'll ever get over the fact that one of my writing heroes, Nashville Scene editor Jim Ridley, once interviewed me for a Scene cover story called "The Lust List," focused on Nashvillians with lust-worthy qualities. I felt profoundly unworthy and also fantastically honored. My husband laughed, a lot. It's still online, but a little weirded up, so the text below.
Nicole Keiper
Remember the coolly reserved brainiac in AP English—the one who was so quiet but wrote so fiercely, you were sure she nursed a secret life? And then you went to a house party, and there she was: rocking a floor tom in a noise band, an unruly strand of hair keeping time on her forehead? In high-school terms, that's the essence of Nicole Keiper's hotness. As The Tennessean's pop critic and indie-beat reporter—who doubles as drummer for three local groups—the club crawler with the perpetually unfazed expression has aced the first rule of being cool: not caring about being cool. "I'm a big geek, but I don't worry about it," says Keiper, who brushes off claims of her hottitude with a shrug that of course makes her even hotter. As a Long Island teen, inspired by Stone Gossard—"I still love Pearl Jam," she says, no matter what the Pitchfork police say—she picked up a guitar at age 14 and switched to drums at 18. The former CMJ editor moved to Nashville to be with her now-husband, guitarist Keith Childrey, and juiced 1100 Broadway's once-moribund rock coverage with her sympathetic, refreshingly snark-free style. But it's the combination of her laid-back poise and super-tight drumming—the hint of hidden passion—that makes pulses quicken. Especially if you've never stopped crushing on Mary Stuart Masterson in Some Kind of Wonderful.
Lockeland Springsteen: Local Honey
While I was touring as the drummer/etc. with the Mynabirds, one of the finest music journalists in the country, Marissa R. Moss, did an interview with me for her excellent blog, Lockeland Springsteen. Read more at Lockeland Springsteen.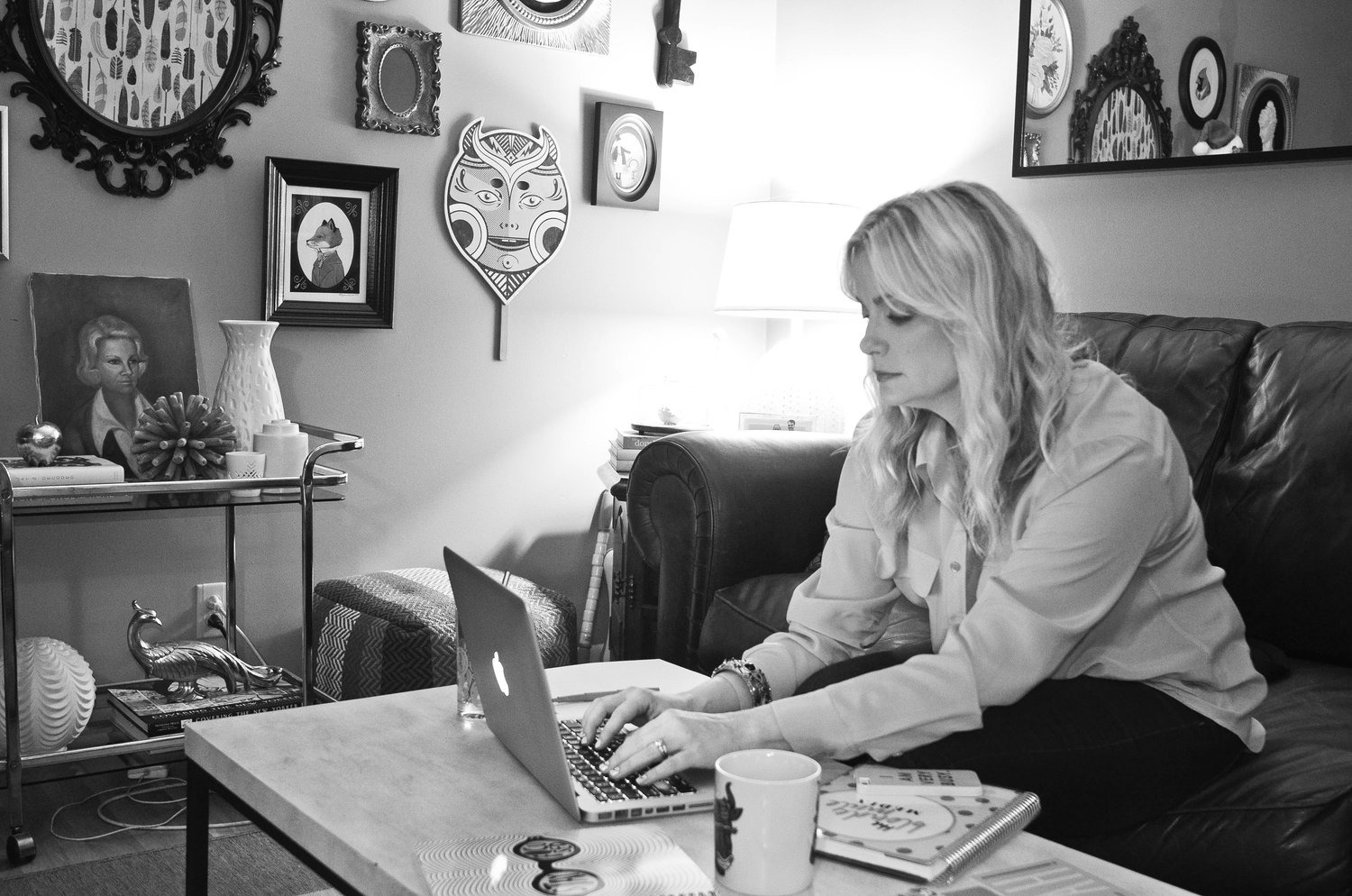 10 Questions NOT To Ask A Social Media Manager
Kim Baldwin of The Blonde Mule Media (a social media manager in Nashville that I admire greatly) pulled together this fun roundup, wherein I and a crew of other folks who do what we do got a little serious and got a little silly about social media FAQ. Read more at The Blonde Mule.